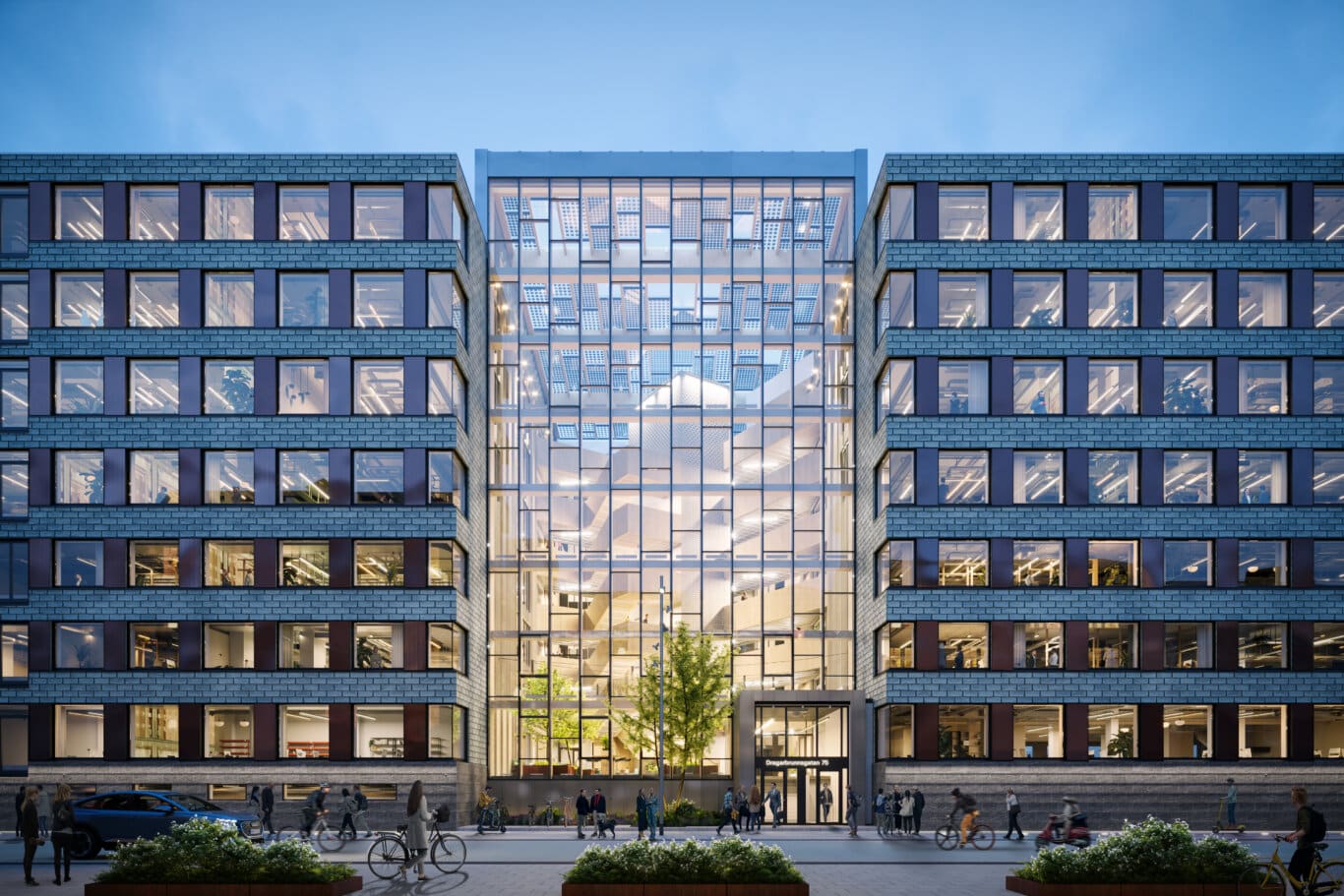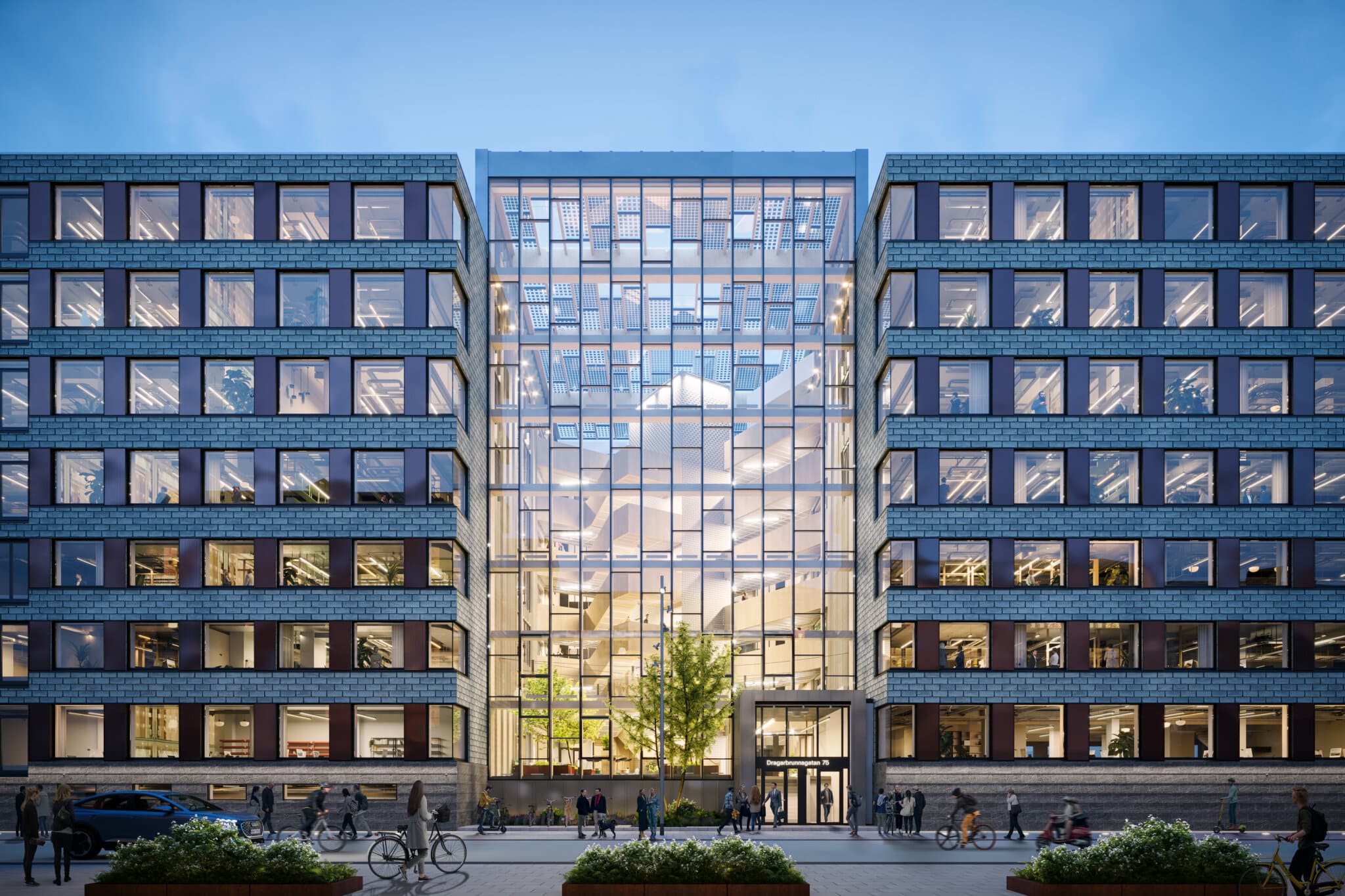 A Sustainable Working Life
LUMI
Visionary Welcoming Dynamic
A BASE FOR SUSTAINABLE WORKING LIFE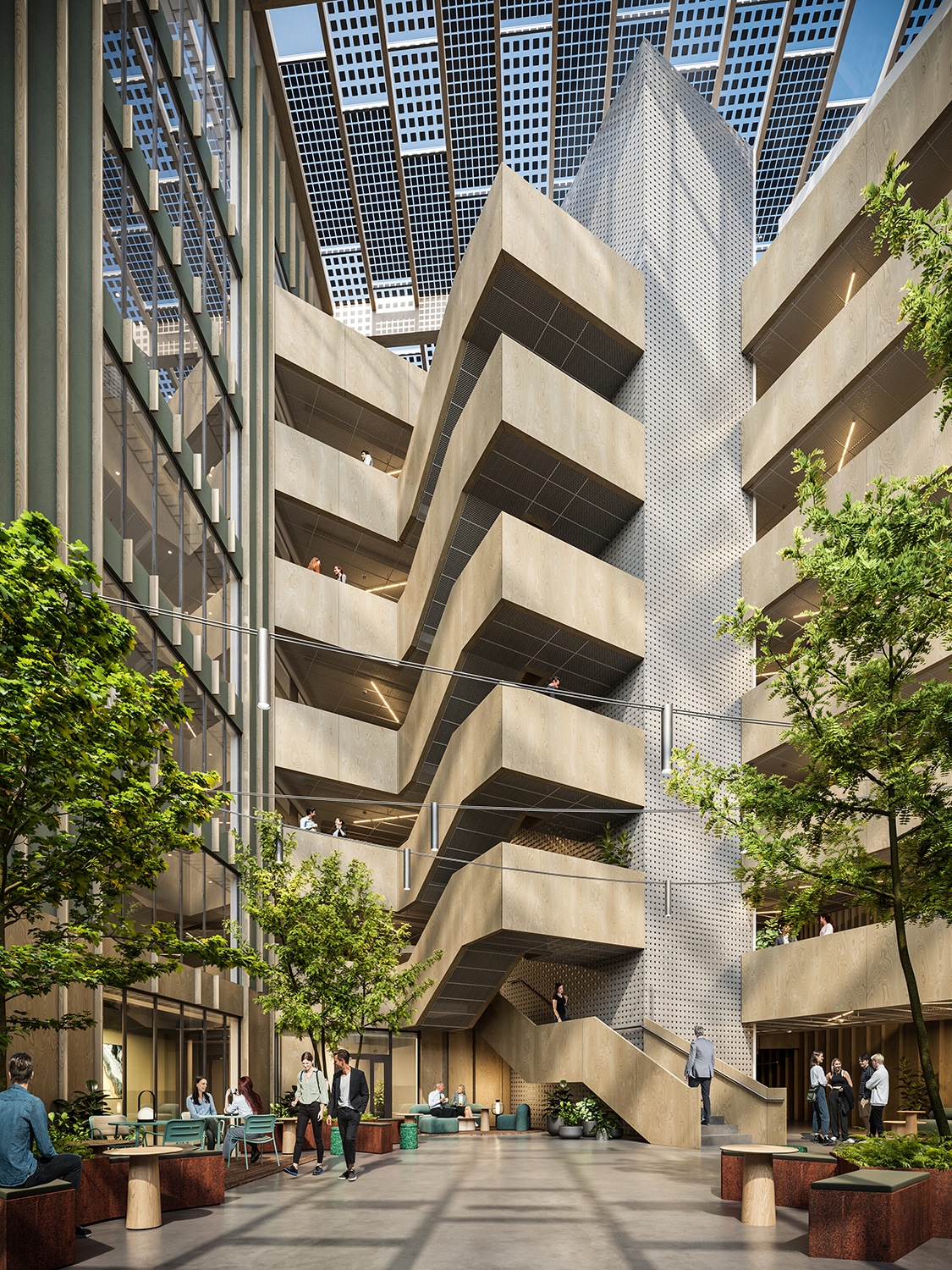 "LIGHT OF LIFE"
Lumi is Latin and means "light of life," which embodies the philosophy behind the reconstruction of the building. Here, we're developing seven stories of bright, open offices and a base for sustainable working life.
In Lumi, we are reusing a robust concrete frame. By using that as our framework and combining it with creative material reuse, we are creating top-class offices. We're adding a spacious atrium, three extra stories, and a glass pavilion to the existing building to capture as much light as possible.
Lumi is the third real estate development project in Södra City, a neighborhood between Uppsala Central Station and Fyrisån, which is being developed quickly by Vasakronan in close collaboration with Uppsala Municipality.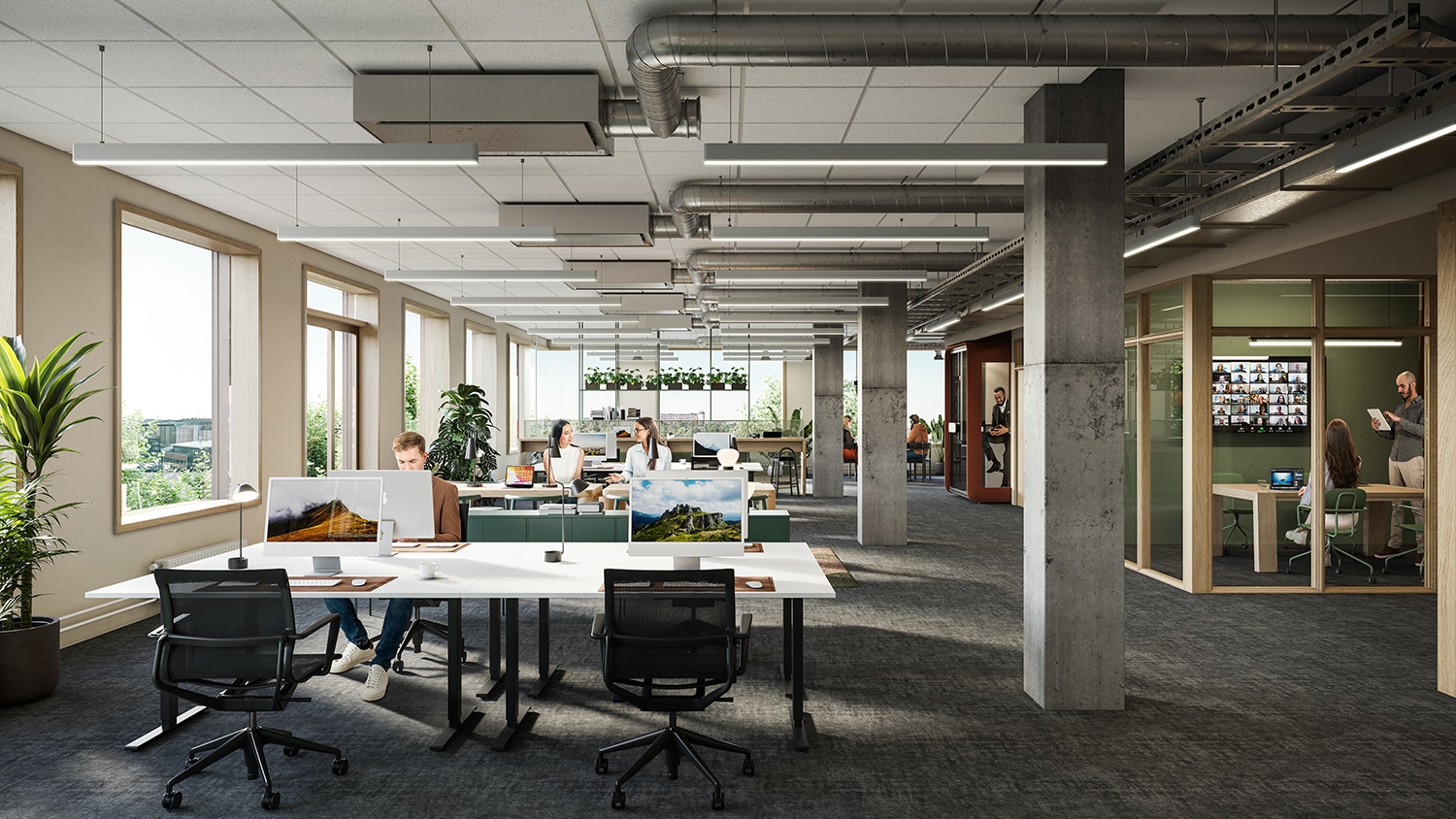 QUICK FACTS ABOUT
LUMI
ADDRESS: Dragarbrunnsgatan 75
ARCHITECT: White
MOVE-IN DATE: 2024
ENVIRONMENTAL CERTIFICATION: LEED Platina
STATUS: Now available for leasing
VISIT LUMI WITH US
The leasing has begun, and the first fundamental work on Lumi has started. The move-in date, however, is still quite some time away. A lot of people are curious about how Lumi will turn out. So, we're inviting you to take a first look. Everything won't be exactly as in the video, but almost. Let's take a look!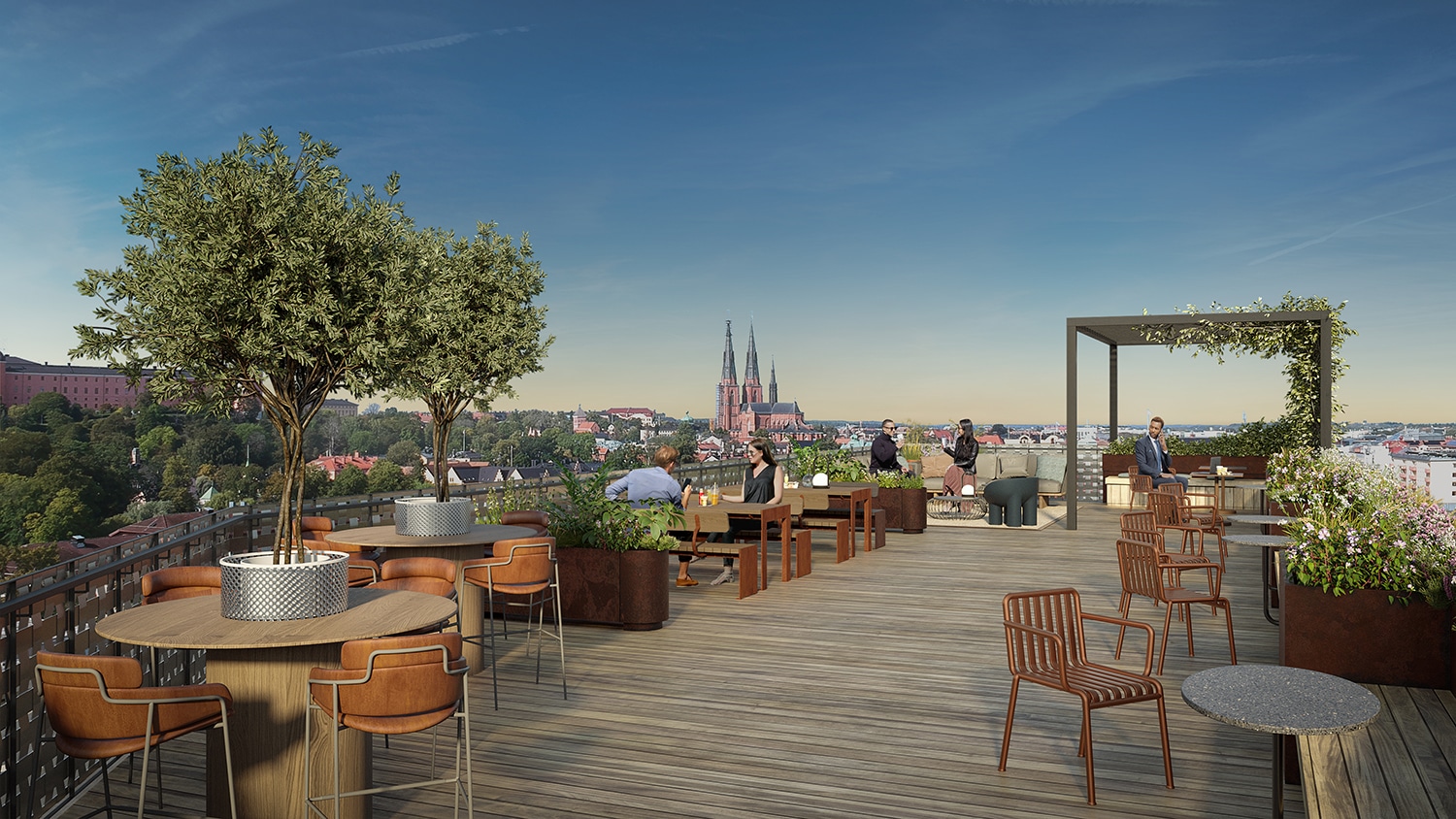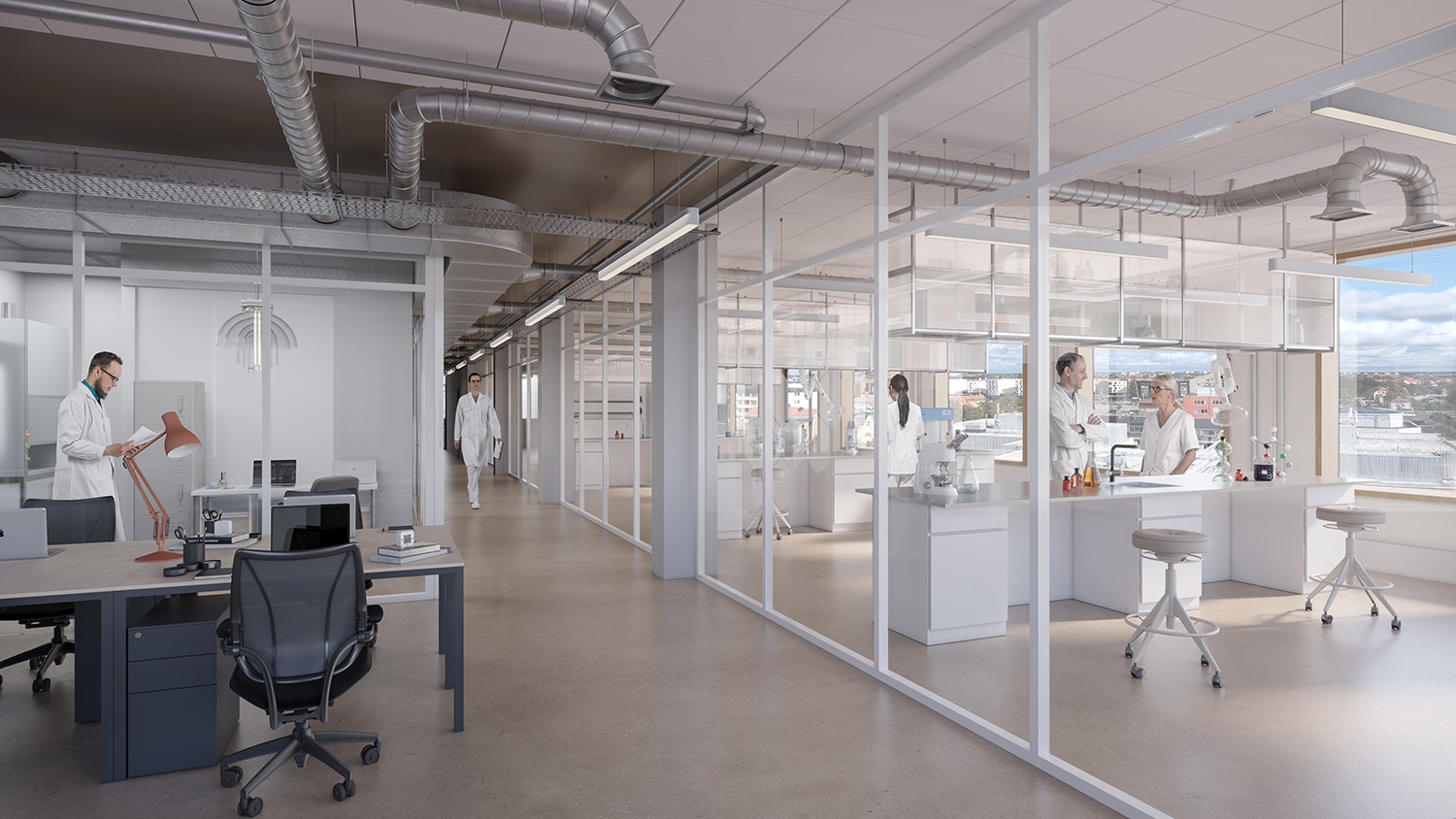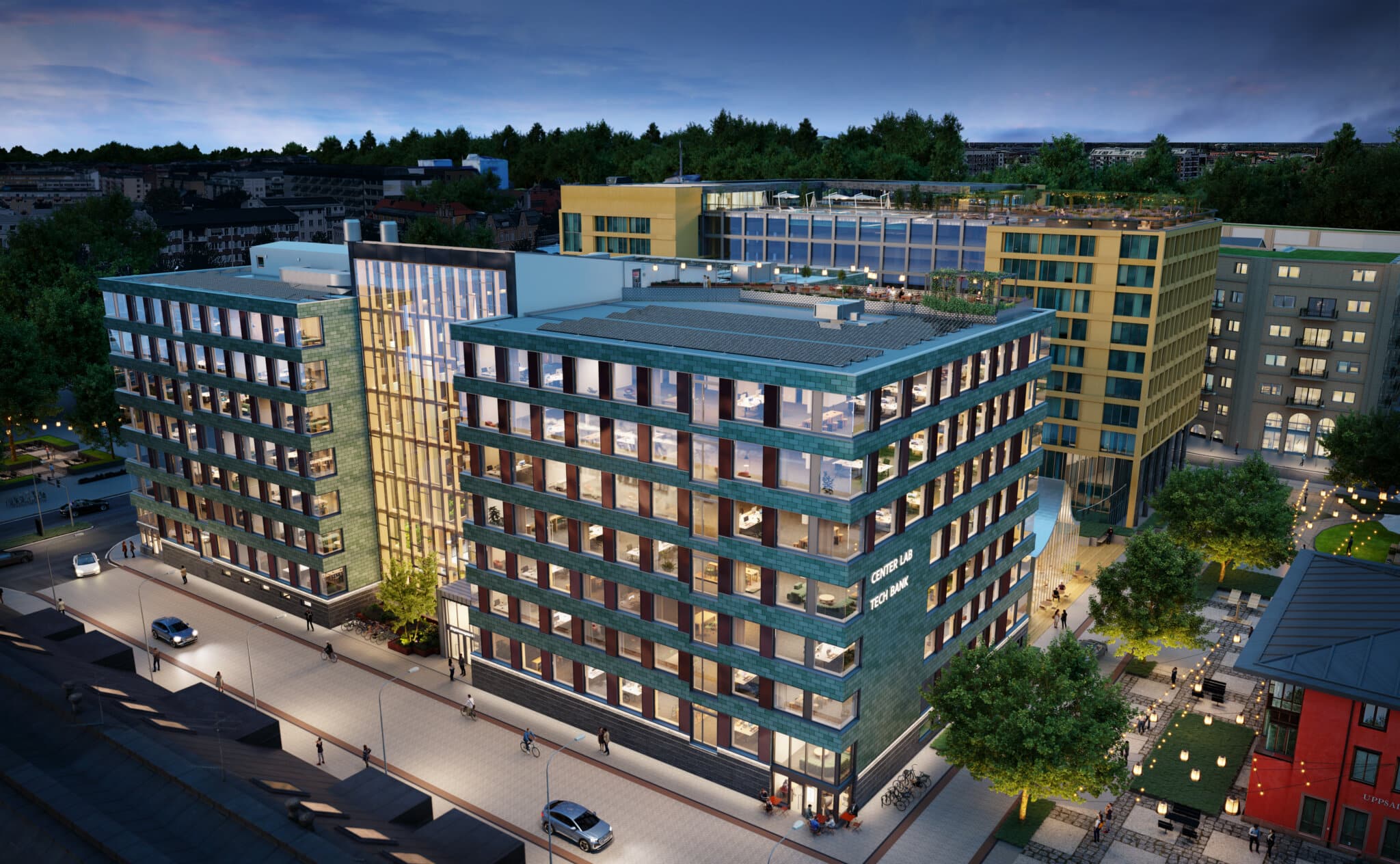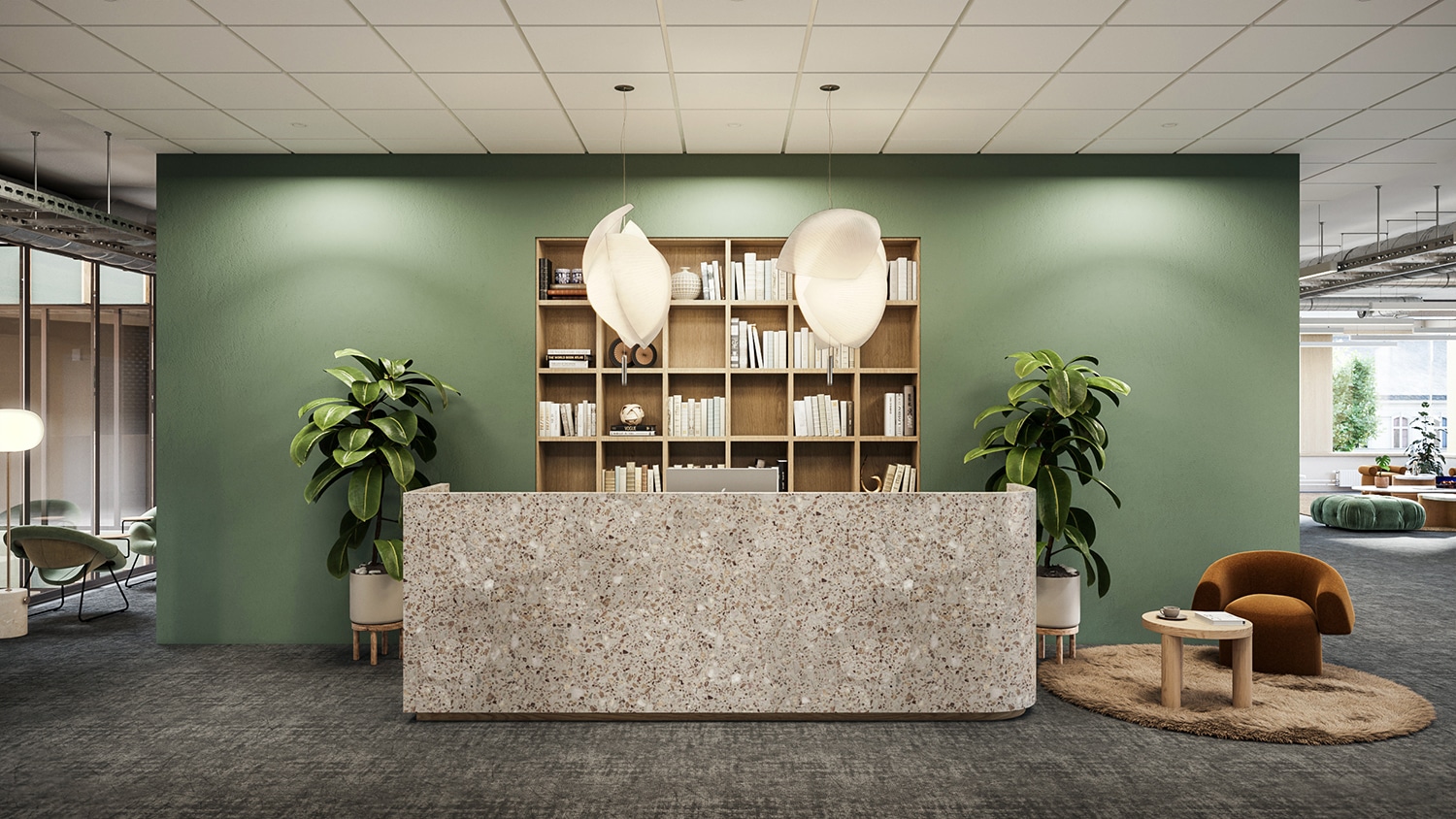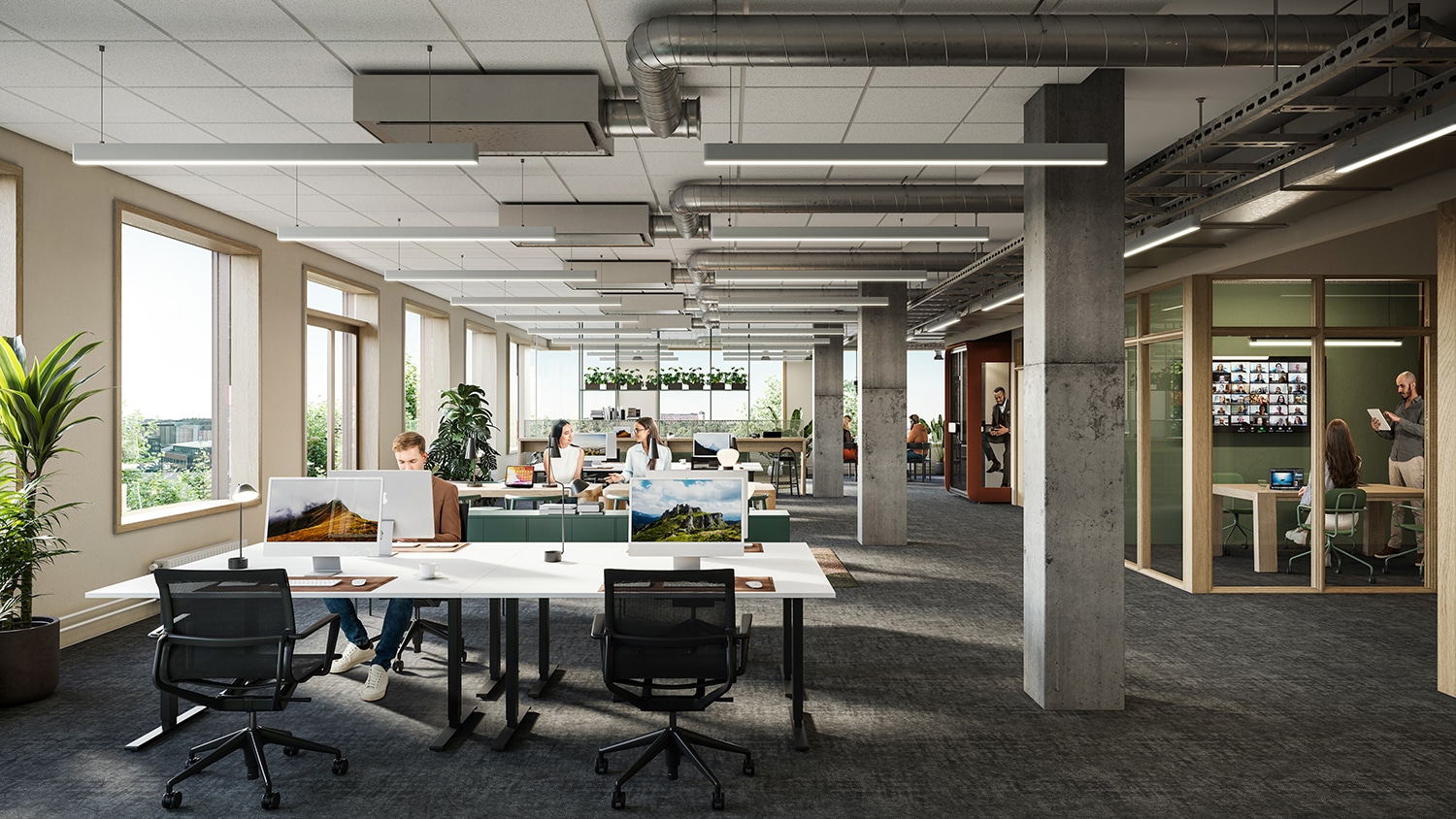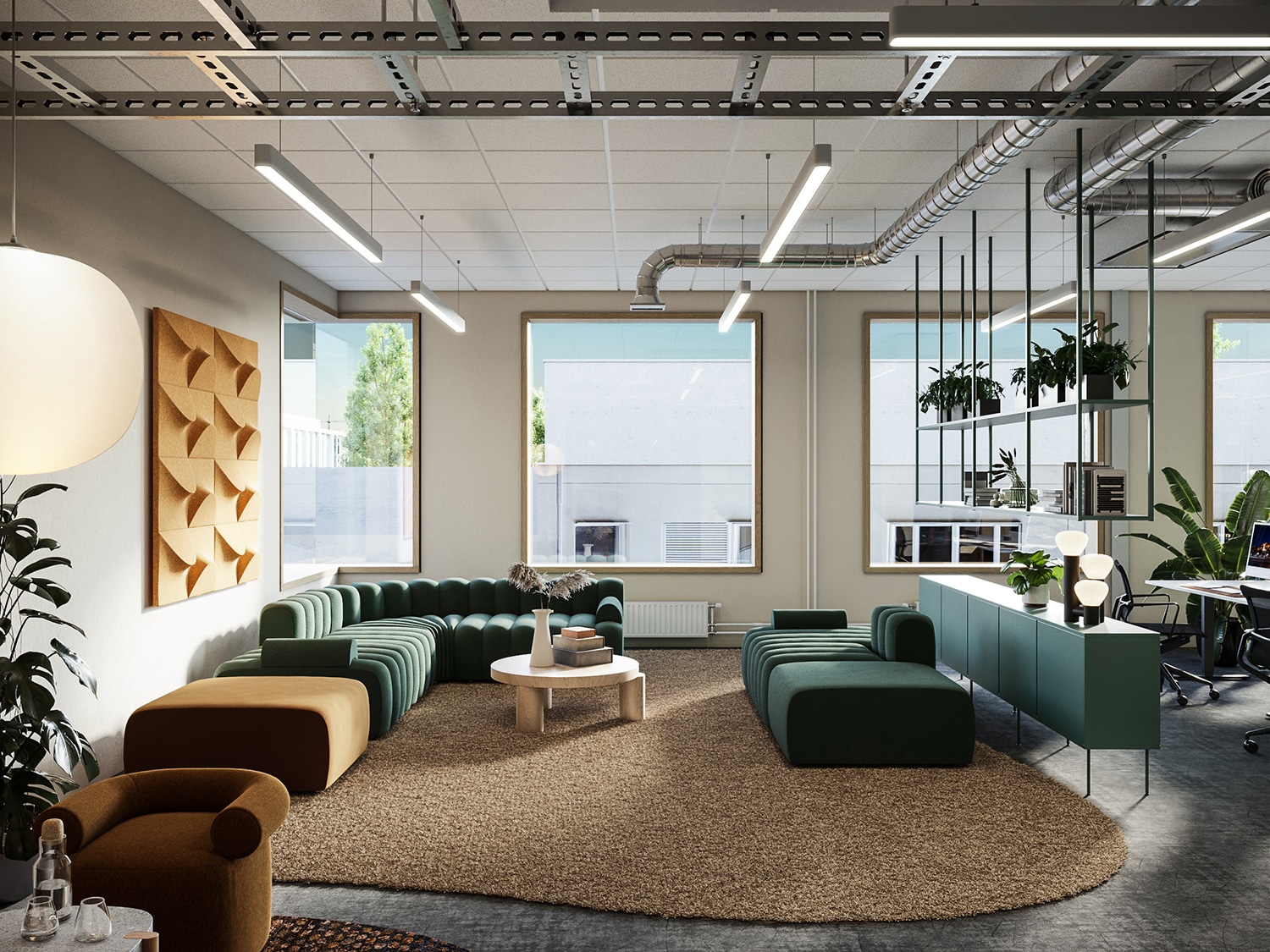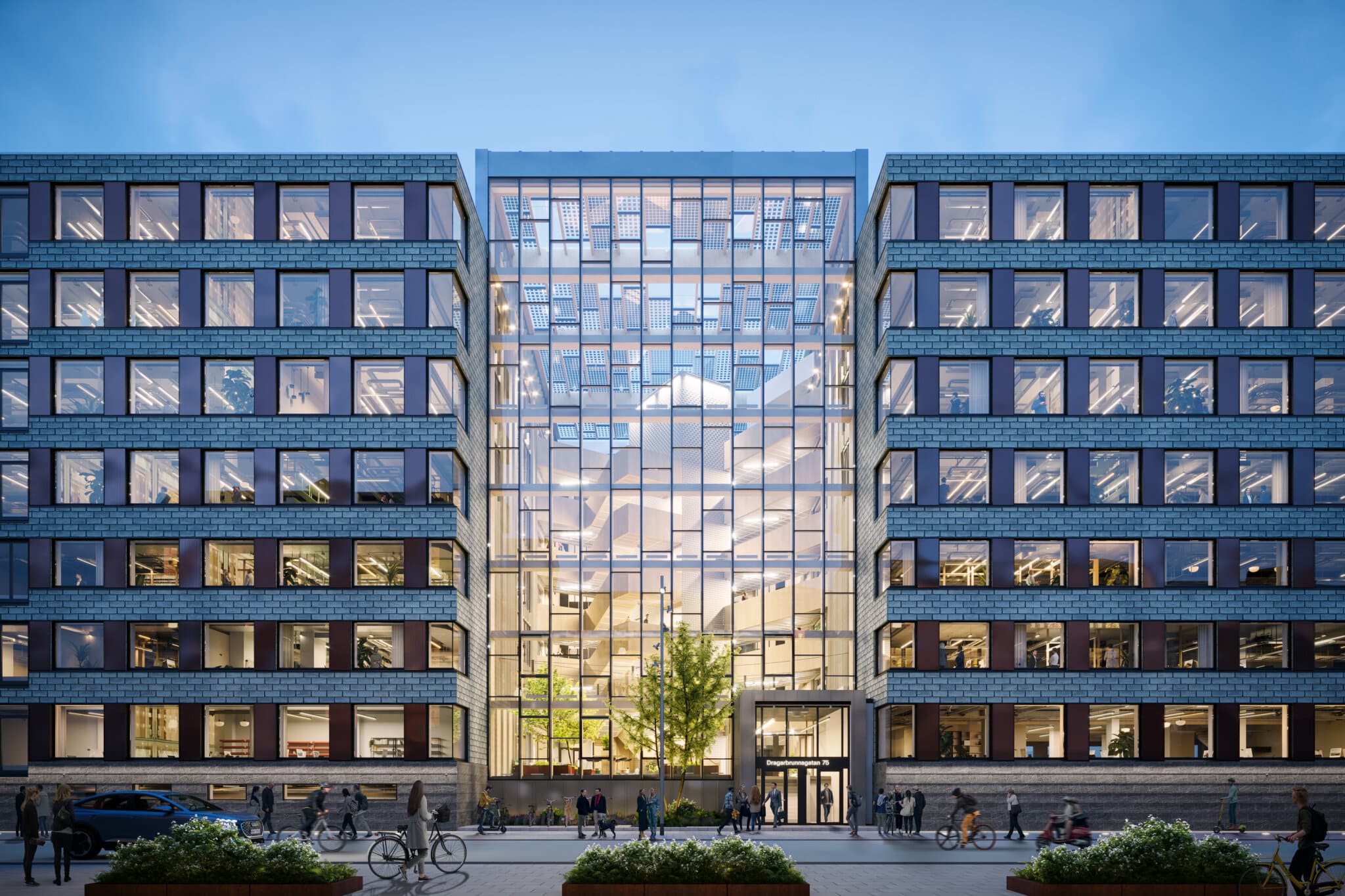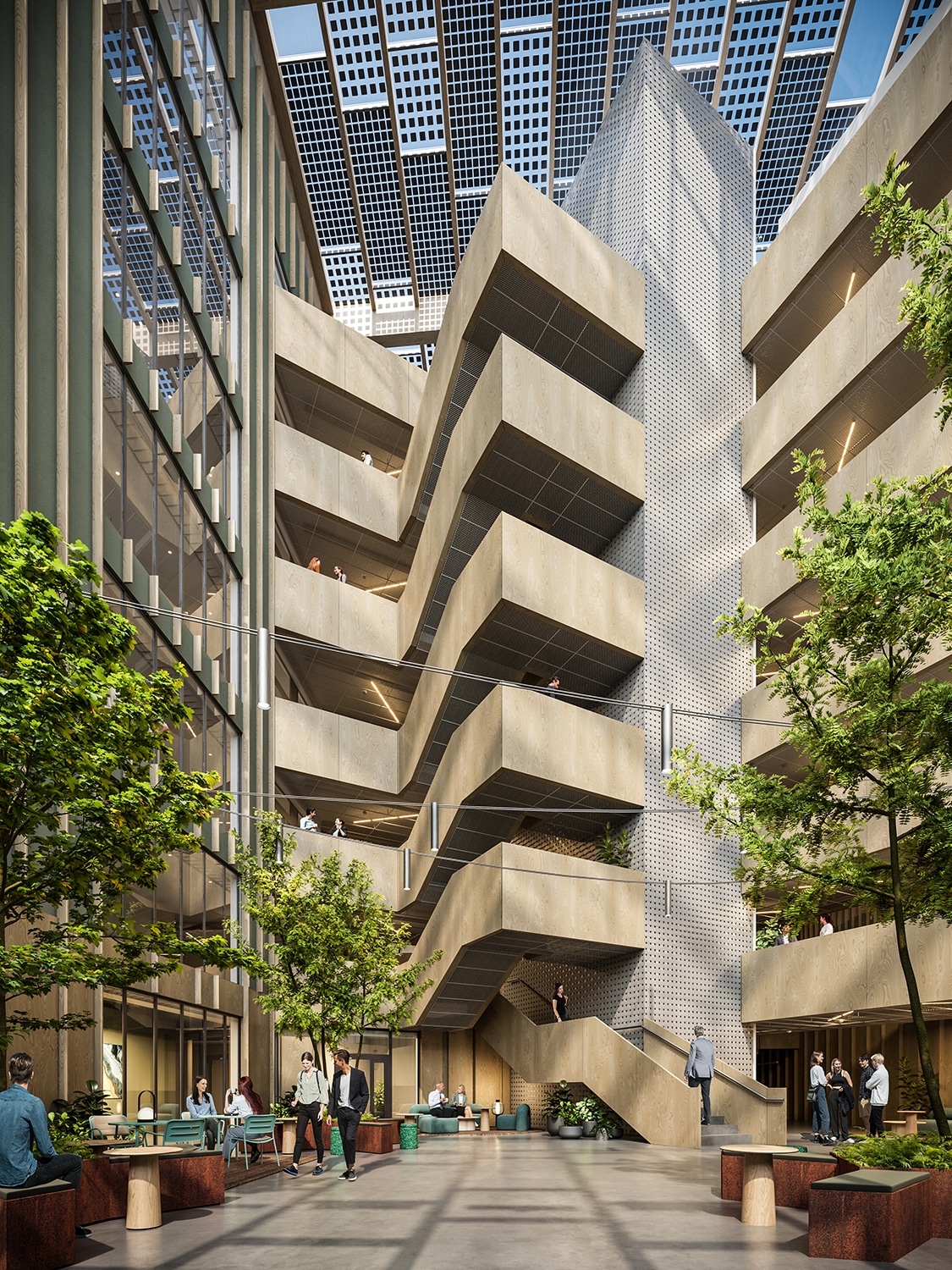 SUSTAINABLE WORKING LIFE, VISIONARY REUSE, AND AN EXCITING CITY LOCATION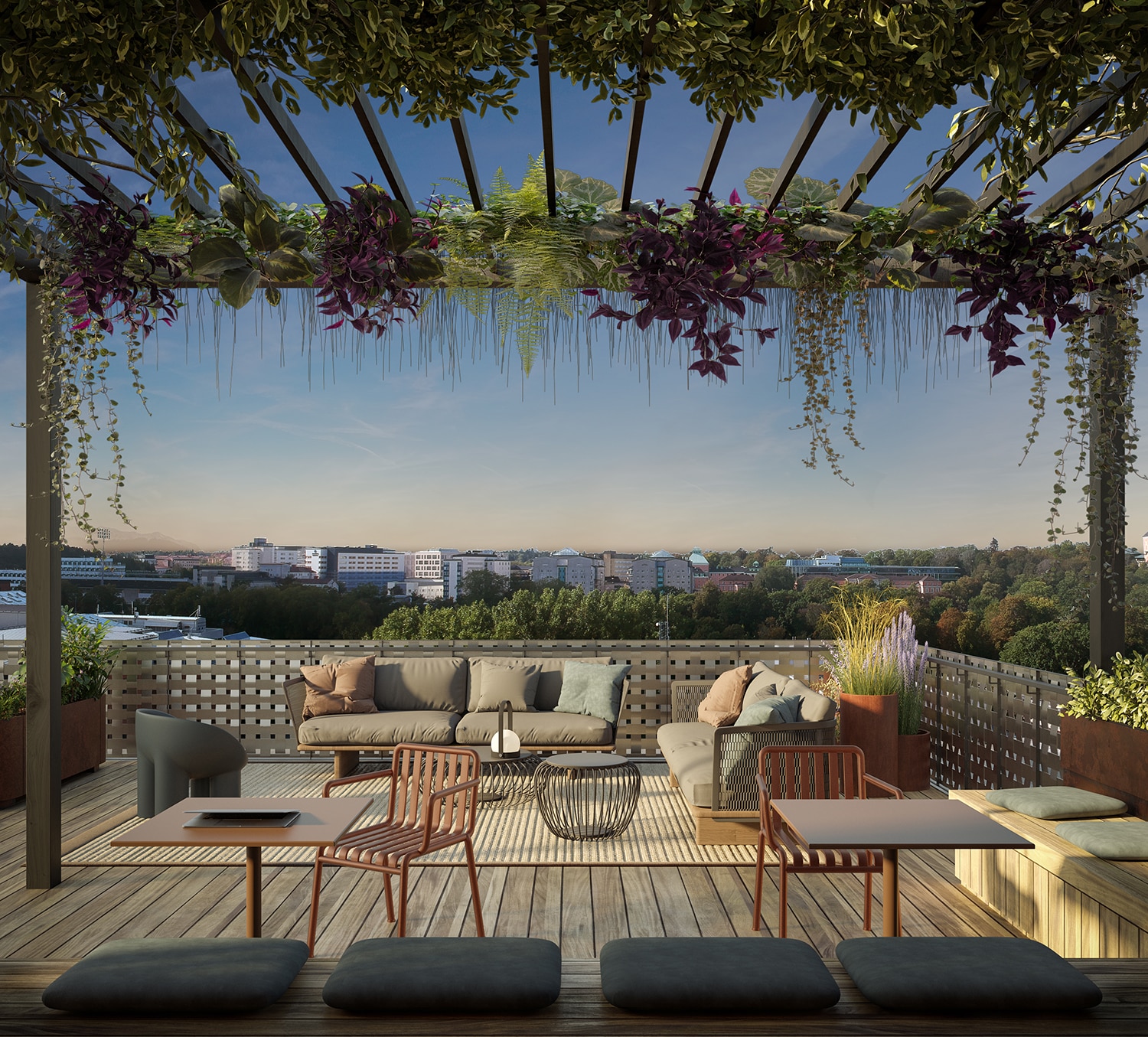 A SUSTAINABLE WORKING LIFE AND FLOURISHING EVERYDAY LIFE
Lumi offers a calm atmosphere combined with a city pulse and inspiration in a flexible and sustainable work environment. Here, light flows. Together, the large atrium, the roof terrace, and the spectacular pavilion blur the line between being outside and inside.
The central location makes everyday life easier and increases the possibility of traveling here by public transportation or perhaps walking or bicycling. Green parks and walking areas right outside make it easy to go out for a lunch walk or a jog.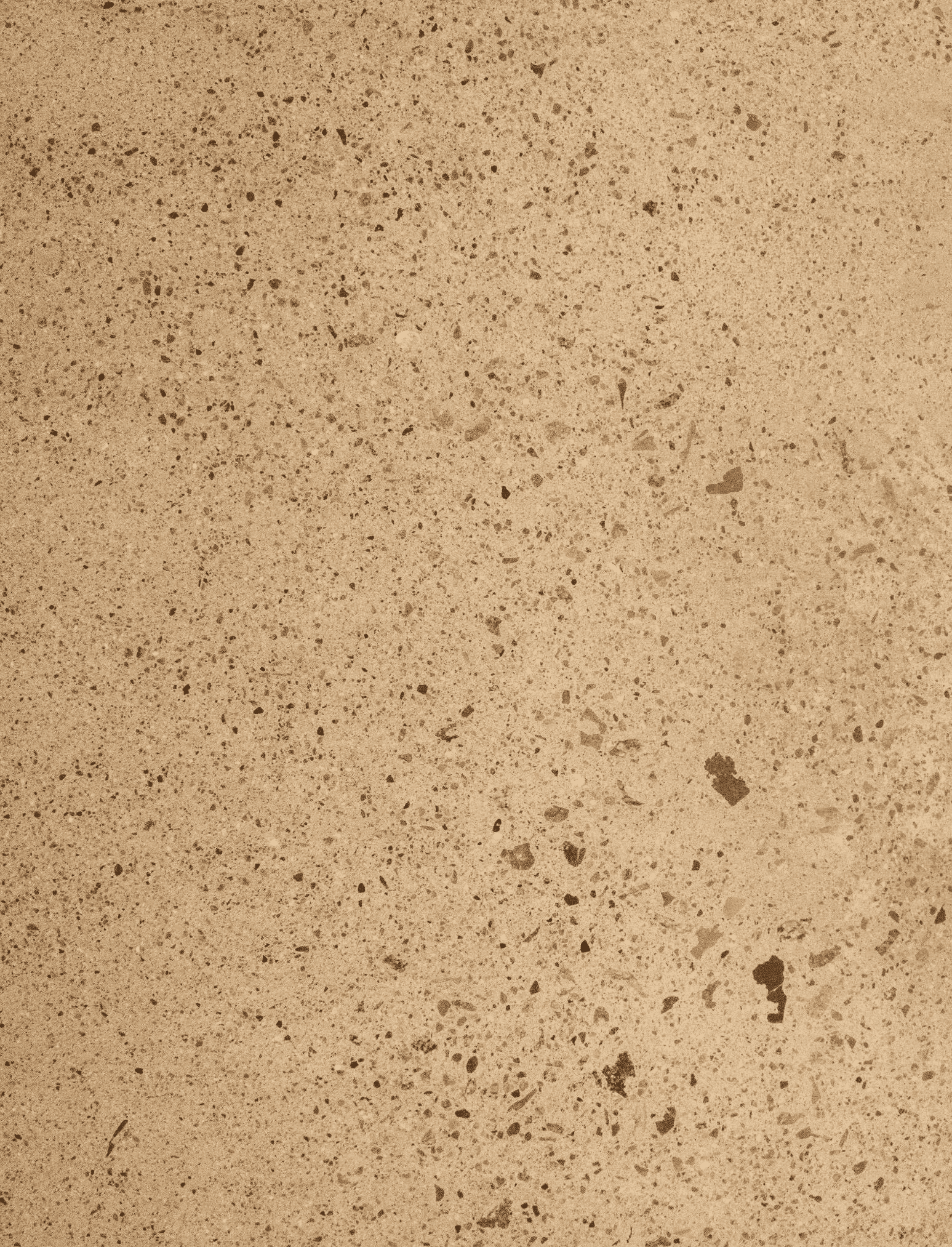 DECREASED ENVIRONMENTAL IMPACT AND VISIONARY REUSE
All of the material in Lumi is chosen with great care with sustainability in mind. A big part of limiting environmental impact is to decrease the use of building materials. When creating Lumi, we're keeping the existing concrete frame, and with creative material reuse, we're building modern and sustainable top-class offices. Sometimes the reuse is subtle, sometimes it's visible, but it's always esthetic and modern.
Other innovations and ideas used in Lumi to decrease the environmental impact are, for example, rainwater recycling and solar cells.
The goal is for Lumi to receive the highest LEED environmental certification, Platina.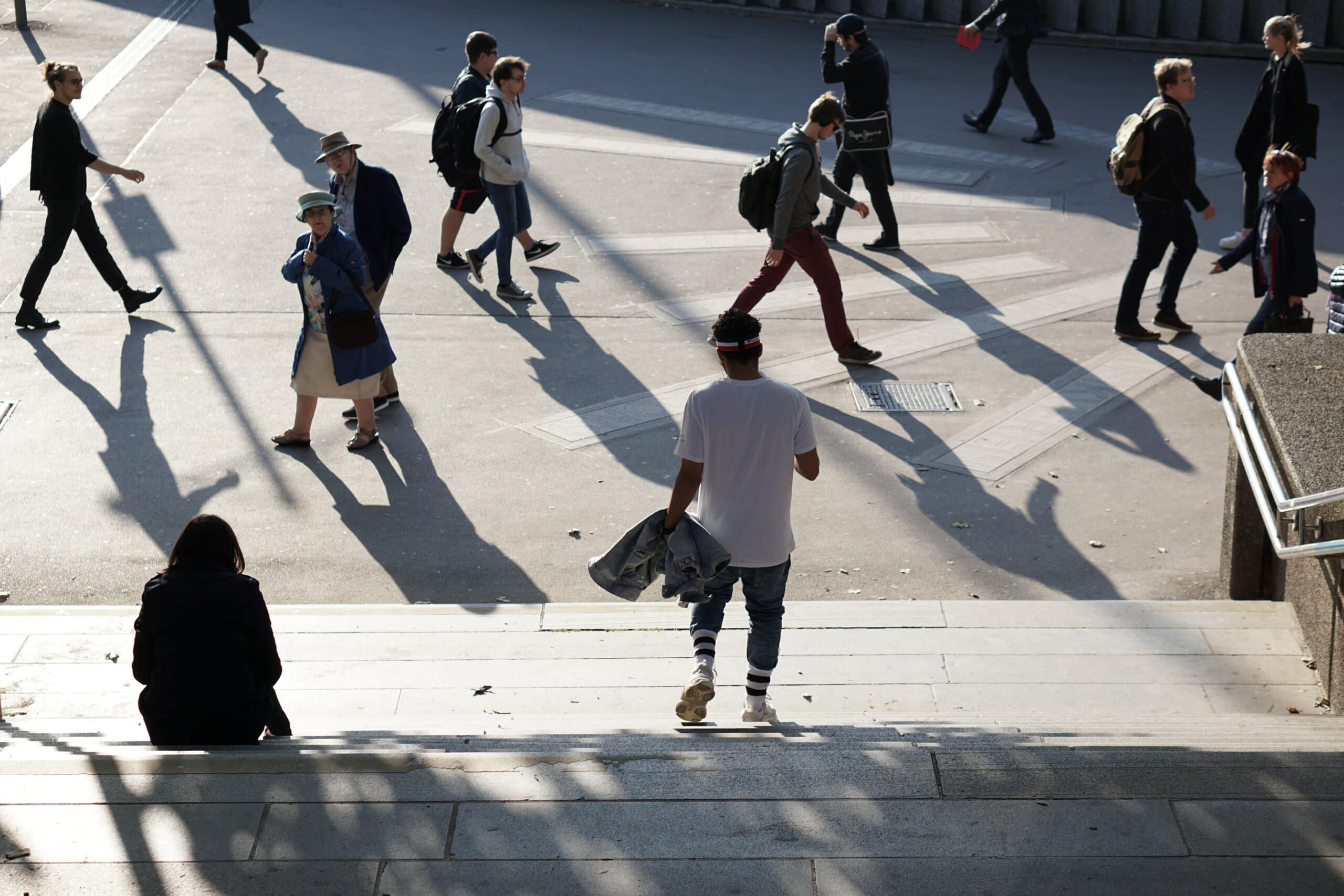 A DYNAMIC AND VIBRANT CITY LOCATION
As a tenant of Lumi, you become part of an inspiring and exciting context in Södra City. The lively neighborhood mixes offices, co-working spaces, meeting places, and culture with homes and daycares. In Green Line, there are markets and urban gardening. With Uppsala Central Station just a few minutes away, Arlanda is only 20 minutes away, and Stockholm is only 30 minutes away.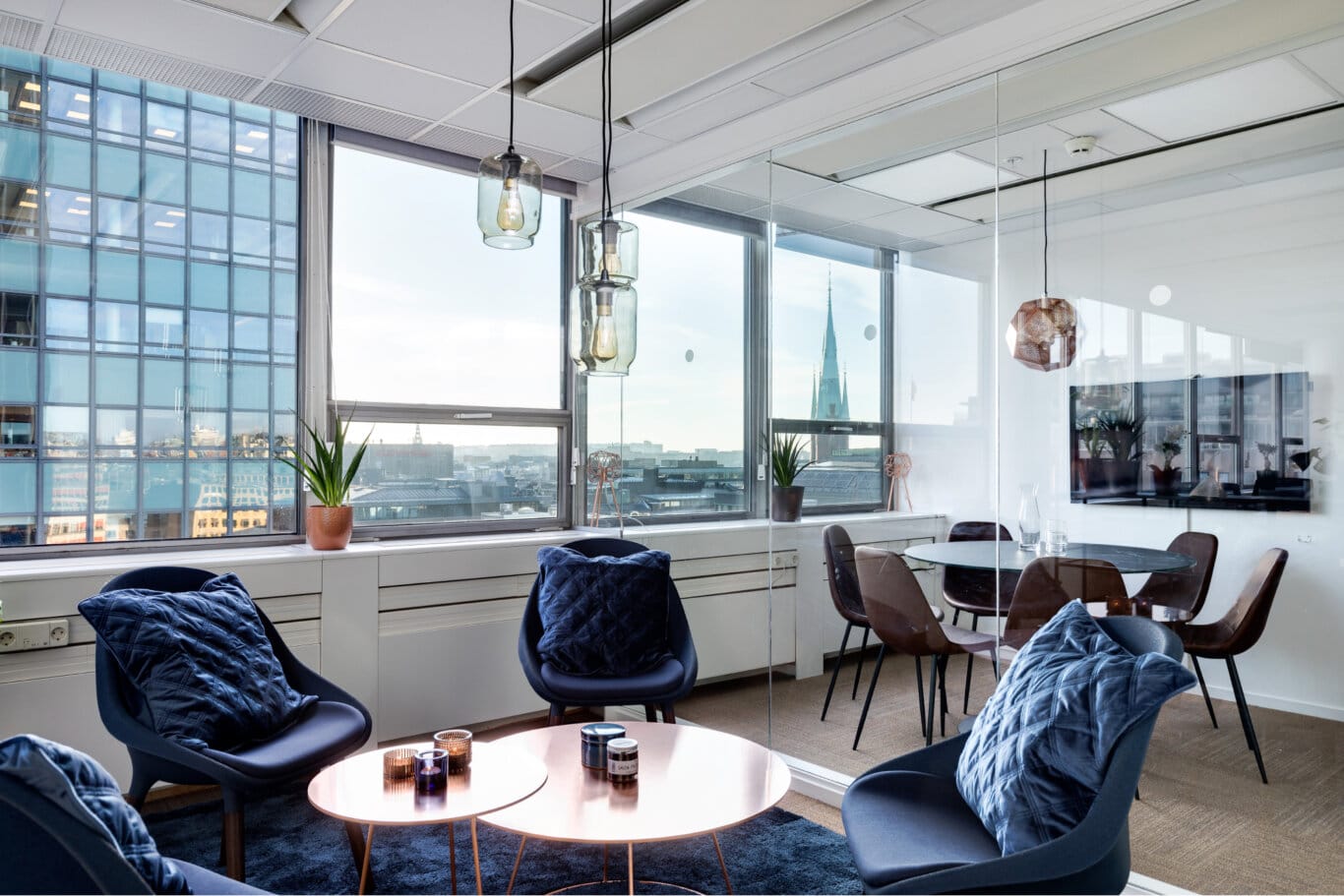 Interested in an office?
Fill out our form and we will get in touch right away.